Framing
Framing of oil paintings, works on paper, graphics and photographs.
We value personal customer service and advise expertly without obligation on all questions concerning suitable framing.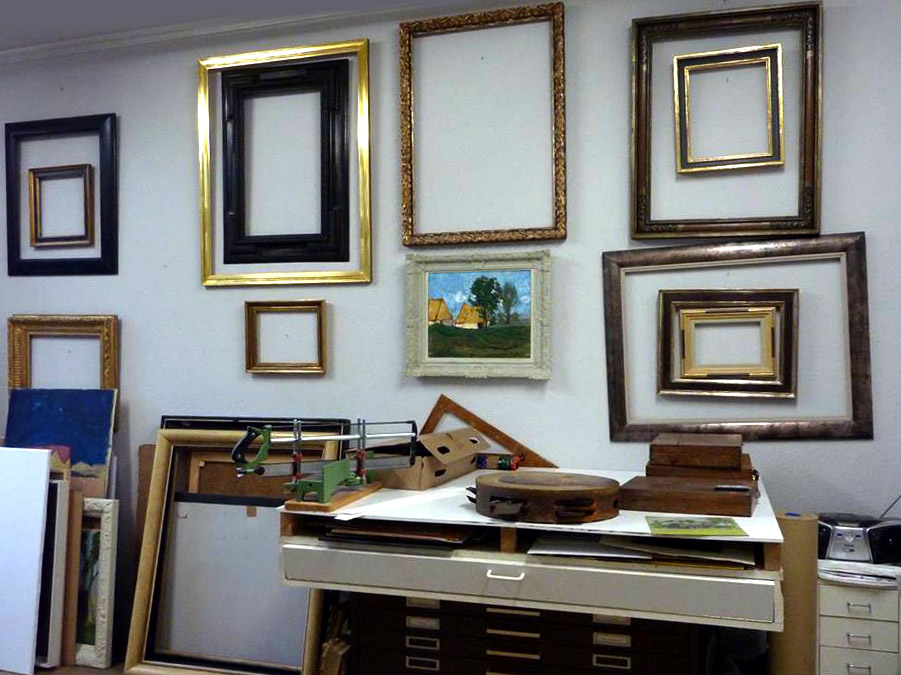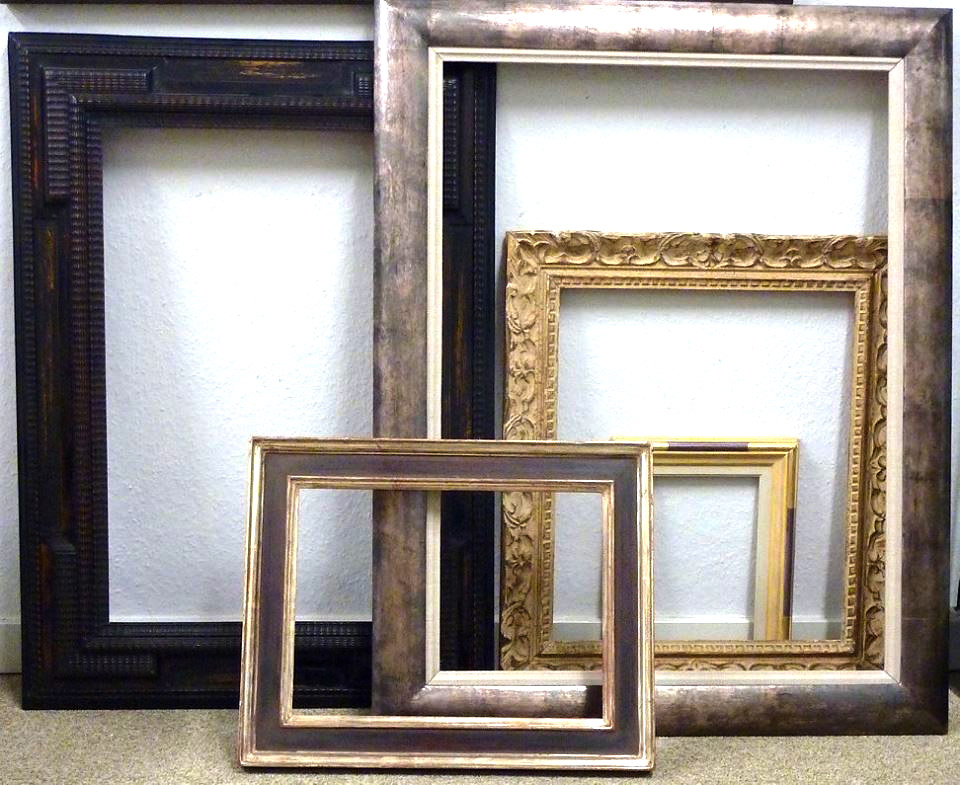 For work on paper, we offer acid-free passepartout, etc. and various kinds of glass, for example: acrylic glass, standard glass and Mirogard glass.
Mirogard glass is clear and anti-reflective with UV protection against the harmful effects of light, and does not affect the view of the Work and is especially recommended for sensitive paintings.
Our studio has a stock of vintage frames which we can supply on request.